Spanisch mit Hand und Fuss Teil 2- Spanish for dummies part 2
Zurueck "zu Hause" in San Pedro werden wir wiedermal von einem sagenhaften Abendhimmel begruesst.
"Back home" in San Pedro again a stunning evening sky welcomes us.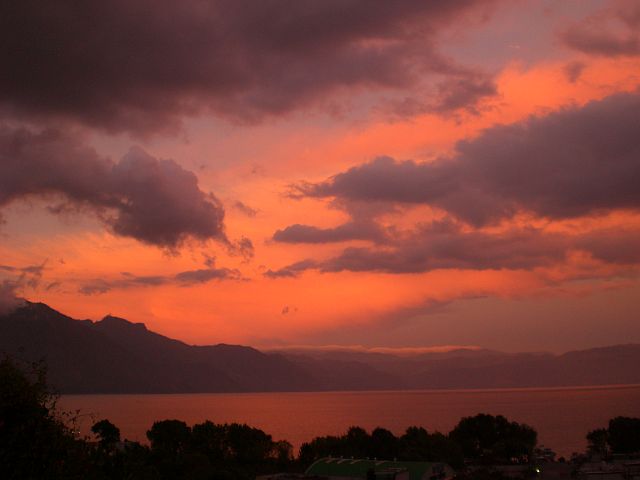 Auch Nachts wunderschoen, besonders wenn der Vollmond hinter den Bergen aufgeht.
Even at night it's just gorgeous, especially if the full moon rises behind the mountains.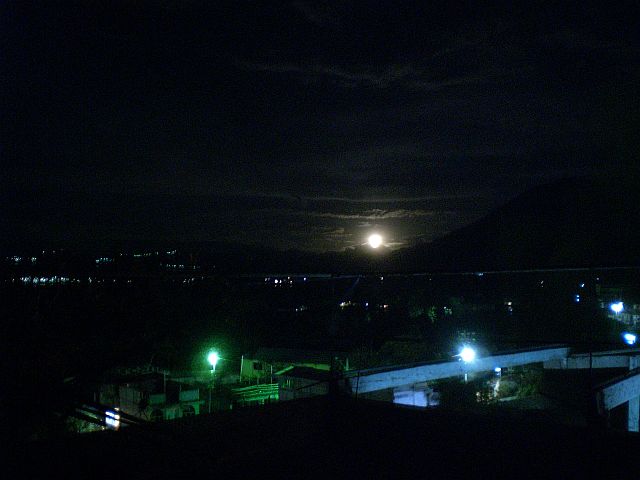 Zureuck in San Pedro heisst auch zurueck in der "Cooperativa" fuer eine weitere und letzte Woche Spanischunterricht. Wohnen koennen wir bei der Familie von Andrea und Lorenzo, der auch gleichzeitig der Direktor der Schule ist. Hier mit klein Lorenzo ("Bebe"), Elena und Francisco.
Back in San Pedro also means to be back in our language school "La Cooperativa" for our last week of Spanish lessons. We stay with Andrea and Lorenzo how is also the director of the school. Here with little Lorenzo ("Bebe"), Elena and Francisco.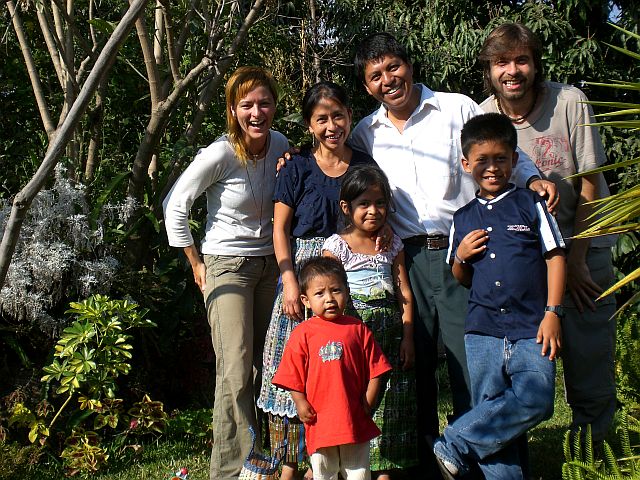 Alex' Lehrer Marlon … da haben die Zwei wohl noch ein bisschen Stoff vor sich?!
Alex' teacher Marlon … looks like they still have a lot of work ahead?!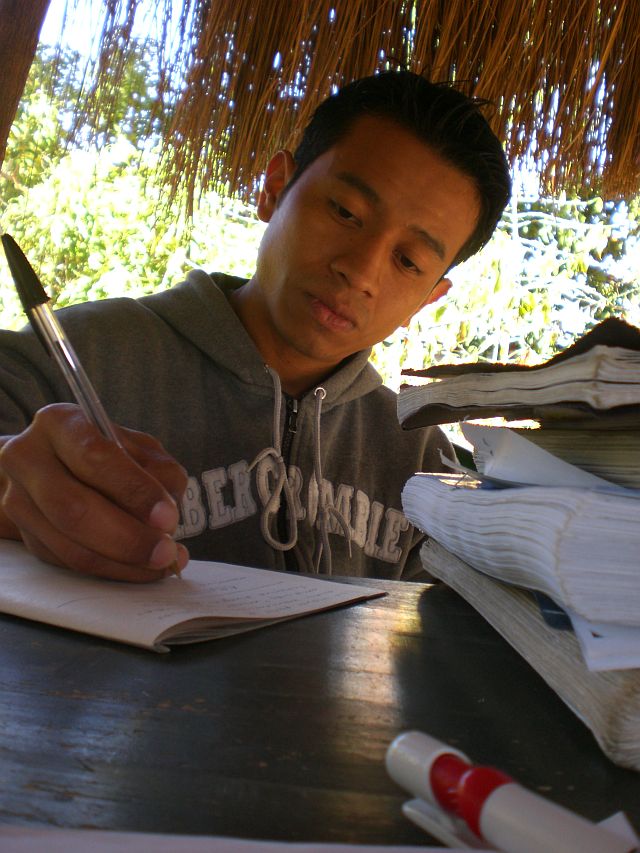 …man sollte meinen es ist Sommer aber das Gruenertsche wird anscheinend krank? So viel Lernen schlaeg eben auf die Gesundheit.
…you would think it is summer but Alex seems to get sick? Too much learning is harmful to the health.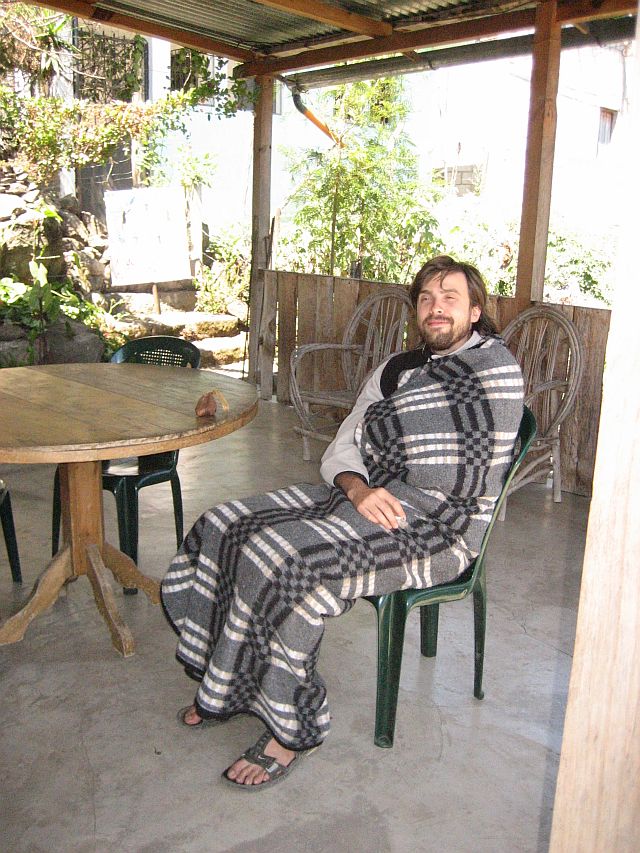 Ein letztes Mal auf dem Schulweg.
The last time walking to school.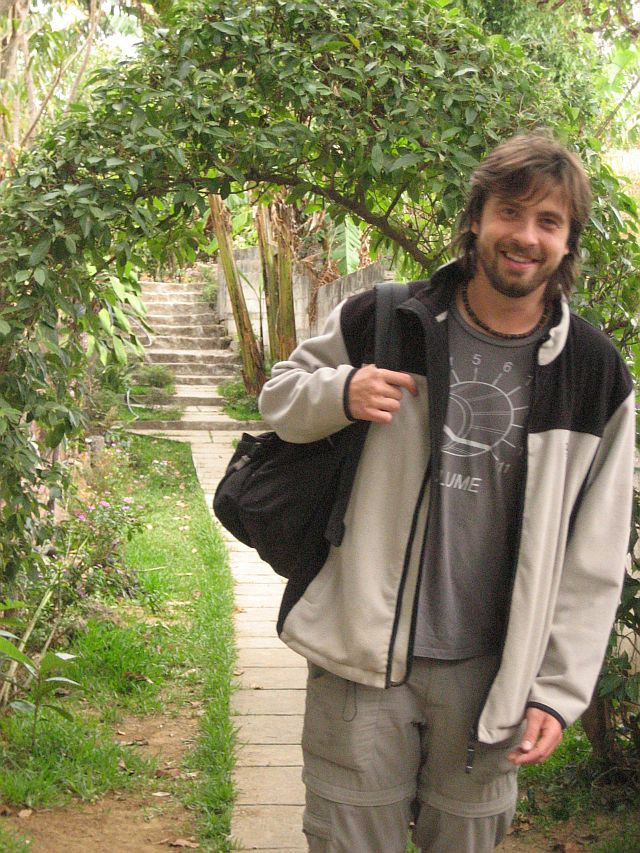 Wir basteln wie sooft wiedermal an unserer Seite. Schoen, dass es bei Cruz im "Internet-Cafe San Pedro" auch guten Kaffee gibt. Der haelt wach und treibt an.
As so many times before we're working on our website. Good to know that there's Cruz with his "Internet-Cafe San Pedro" and some delicious coffee, too. That keeps us going.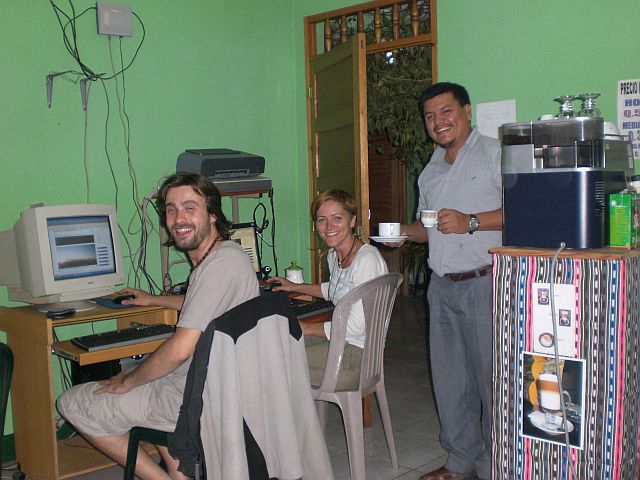 Nach Stunden im Internet schadet etwas Abwechslung nicht. Mit den Kindern ist halt immer was los.
After hours and hours in the internet we're glad to get some diversion. The kids are always entertaining.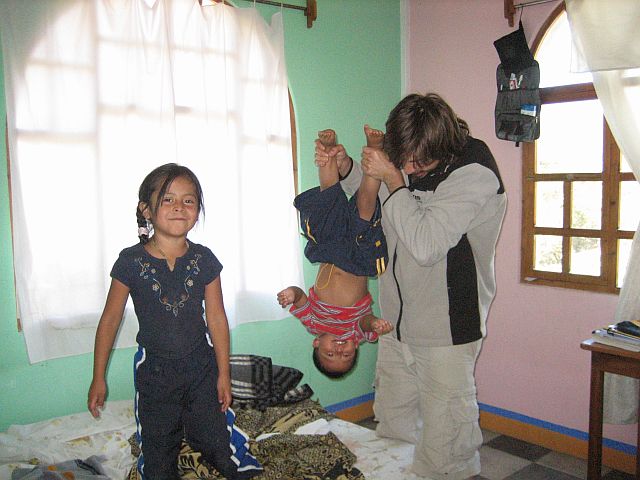 Hausaufgaben mit Elena … ob das wohl so ganz richtig ist?
Homework with Elena … is this going to be correct?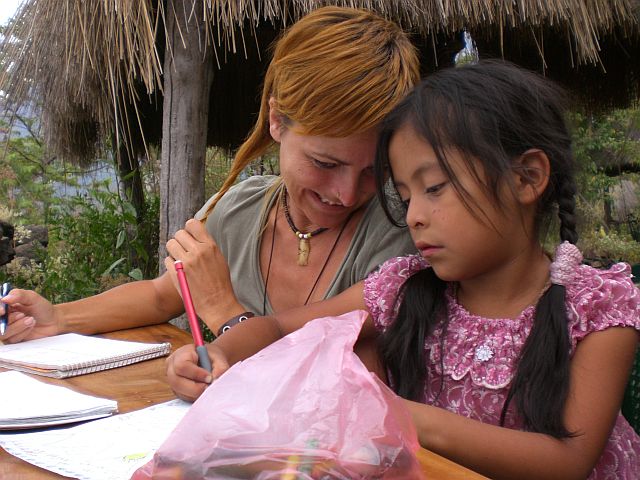 Ups, doch falsch, OK, nicht weitersagen.
Oops, still erring, OK, don't tell anyone.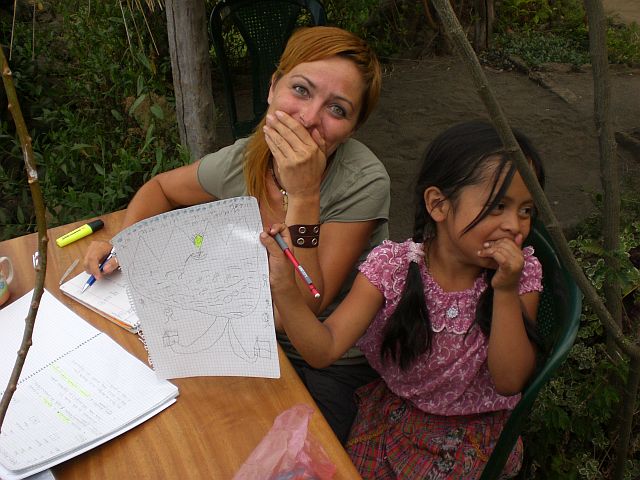 Dann ist's eben fuer Mama…
So I dedicate it to mama…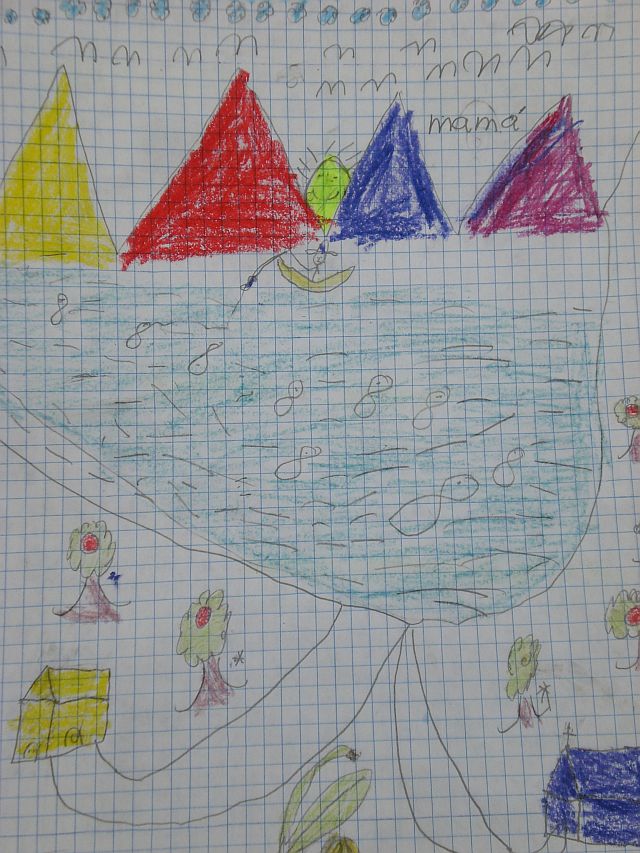 …und es sieht fast wie das Original aus.
…and it almost looks like the original.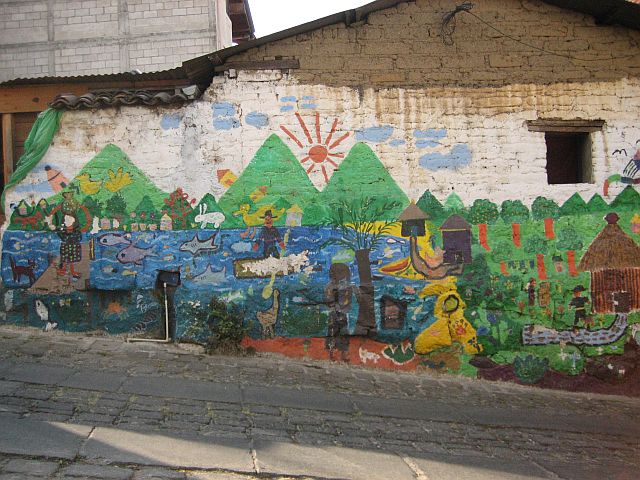 Mit was man sich so die Zeit vertreiben kann, wenn man juengere Geschwister hat…
What you can spend time with having younger siblings…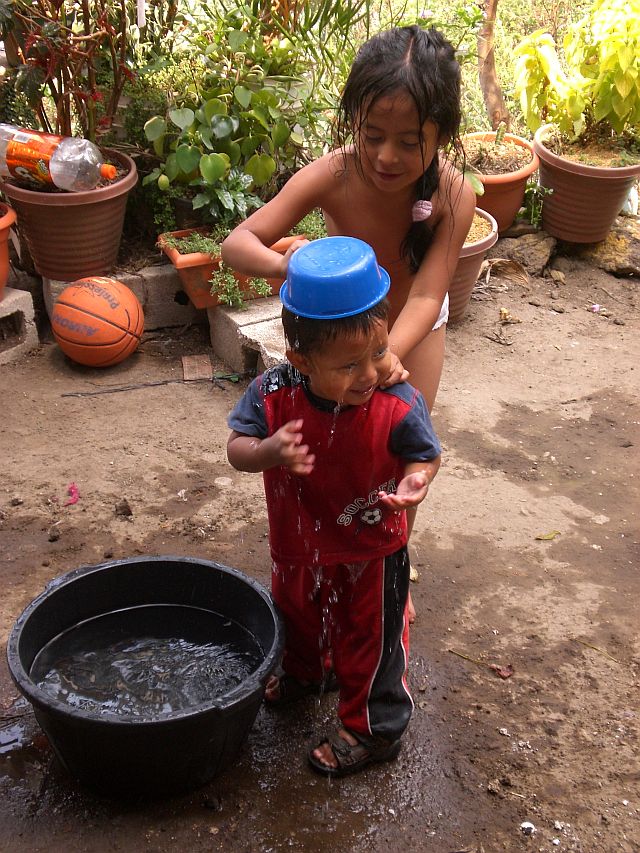 …"das kann ich auch alleine!!!"
…"I can do this myself!!"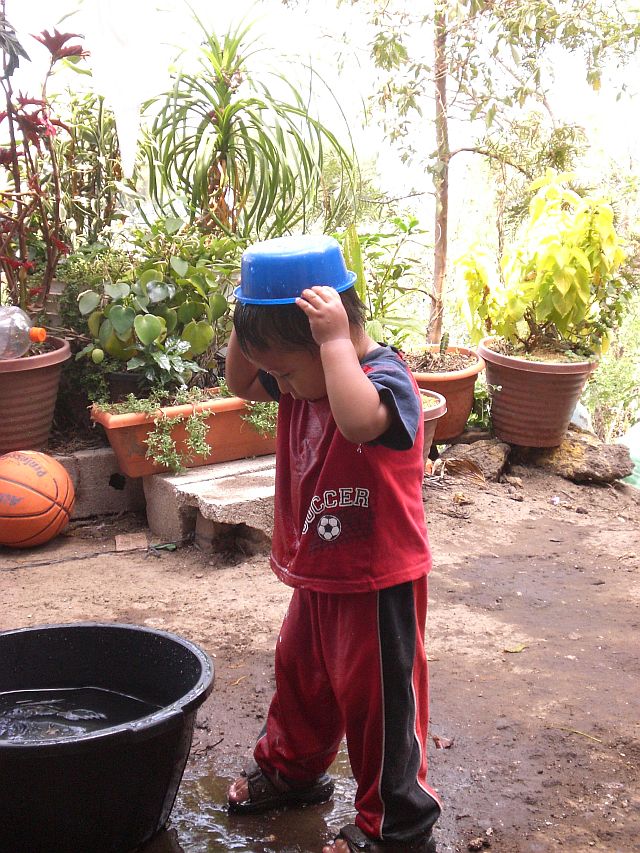 Der kleine Charmeur… Lorenzo darf Alex Hut aufsetzen…
Little Gigolo… Lorenzo gets to wear Alex' hat…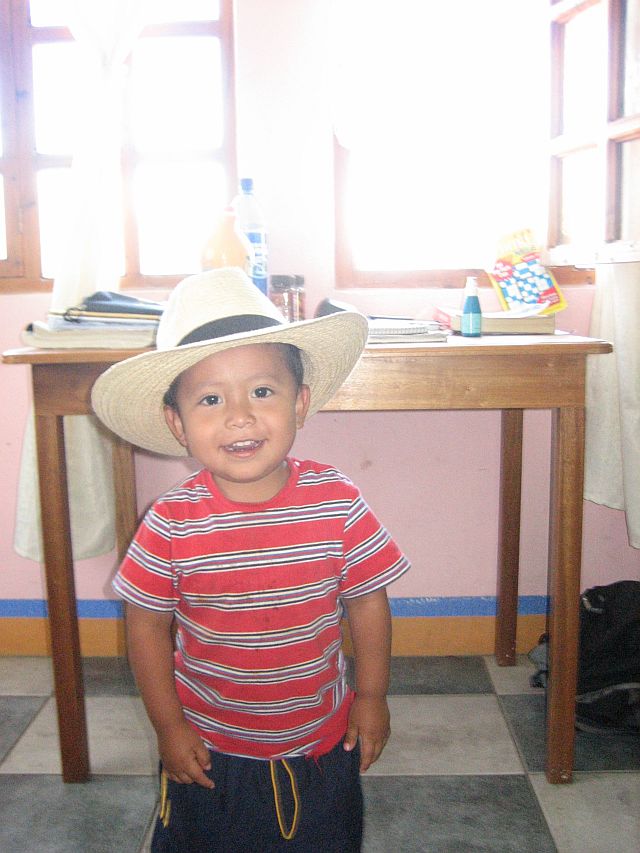 ….und leiht ihm mal eben eine seiner Windeln aus, sehr kameradschaftlich von ihm. Denn heute ist Alex' grosser Tag. Es geht zur Canopy Tour (Baumwipfeltour), bei der es an einem Stahlseil haengend zwischen den Bergspitzen hin und her gehen soll. Da kann er die Windel gut gebrauchen, bei seiner Hoehenangst.
…and for that he lends him one of his diapers… very comradely of him! Today we're going on a canopy tour hanging on ziplines between mountain-tops. Since Alex is still scared of heights he might need them.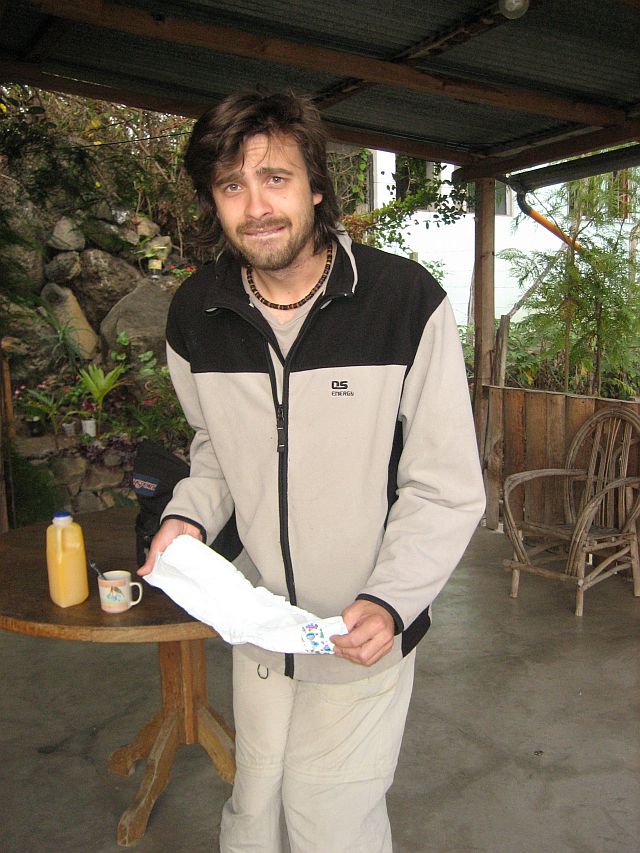 Also dann mal auf in den Kampf! Unsere Canopy Tour beginnt morgens um 7 Uhr im "Parque Ecológico Chuiraxamoló", nordwestlich von San Pedro. ….jetzt gibt es kein Entkommen mehr.
So then let's rock! Our Canopy tour starts at 7 am in the "Parque Ecológico Chuiraxamoló" north-west of San Pedro… too late to run and hide.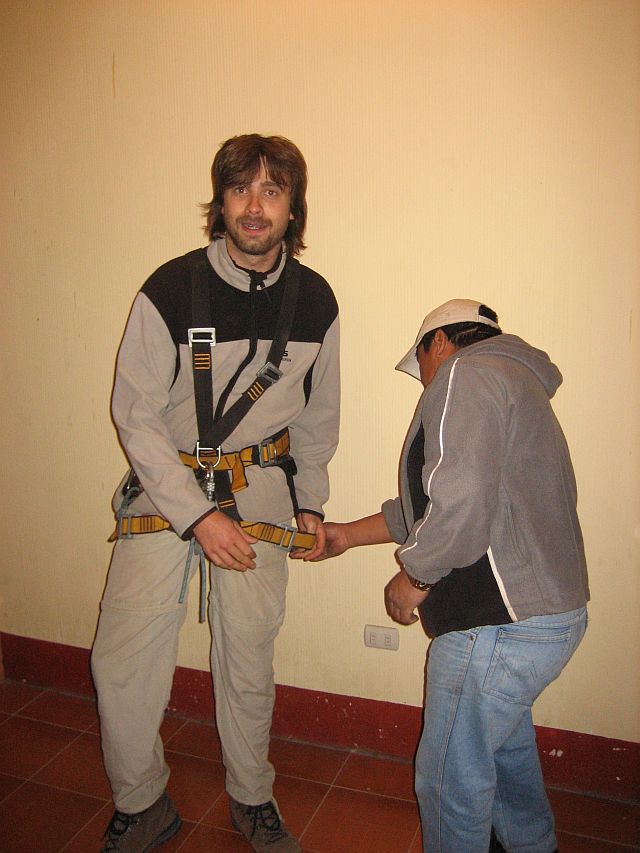 Die Ausruestung dient der Sicherheit nicht dem guten Aussehen, wie unschwer zu erkennen ist.
Dressed for success not for good looks as you can see.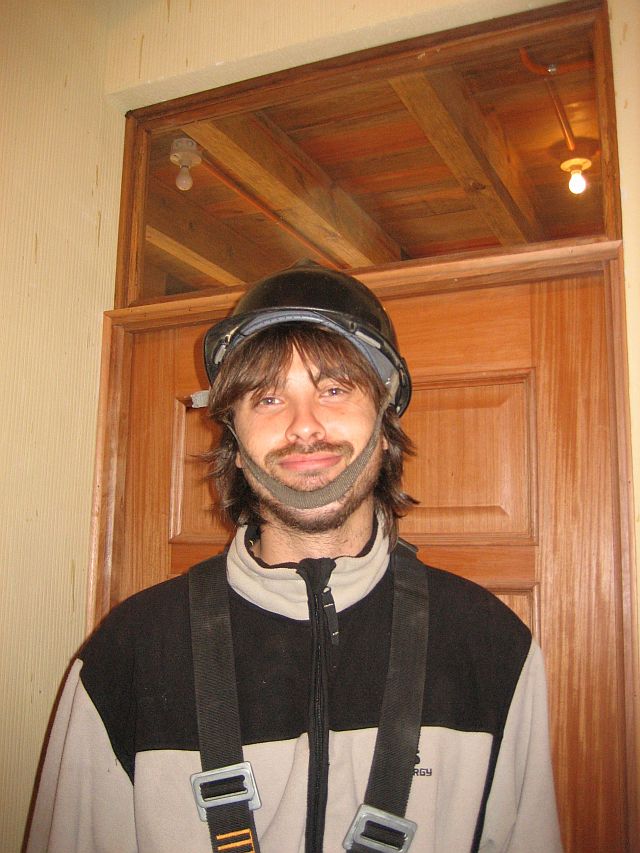 Wenigstens sehen wir alle laecherlich darin aus.
At least we all look slightly ridiculous.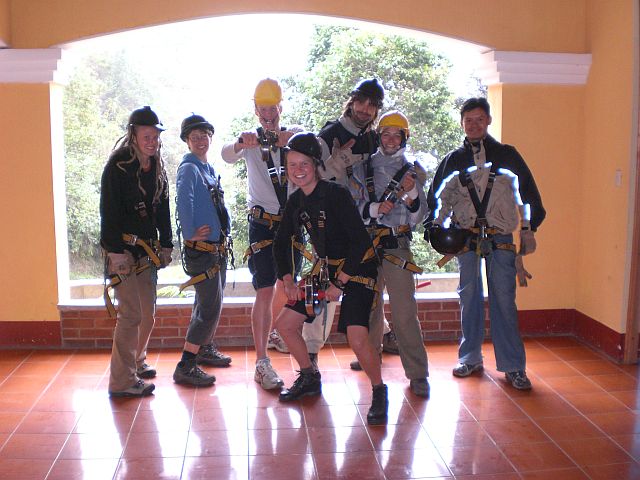 Ja, da kommt keiner gut weg!
Without exceptions!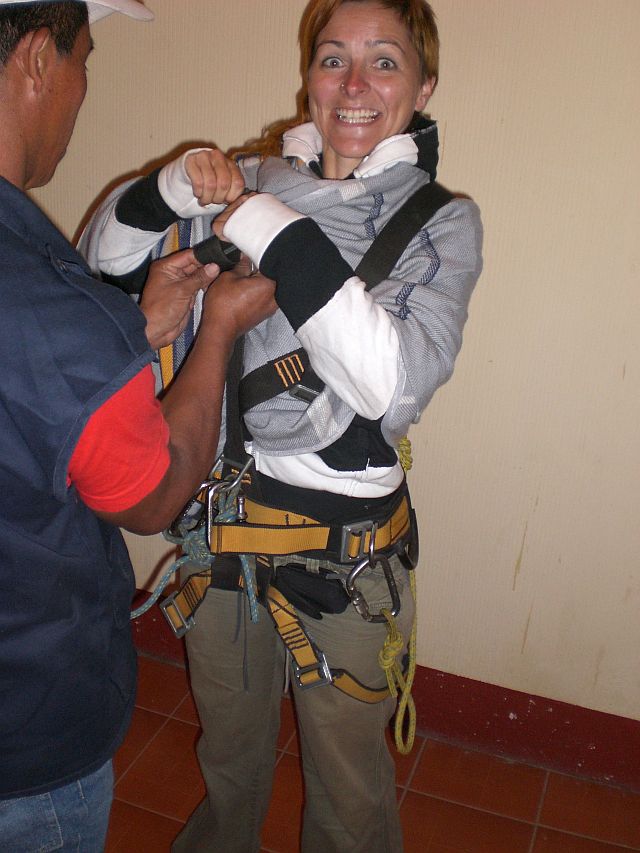 Und es wird einfach nicht besser.
And it keeps on getting worse.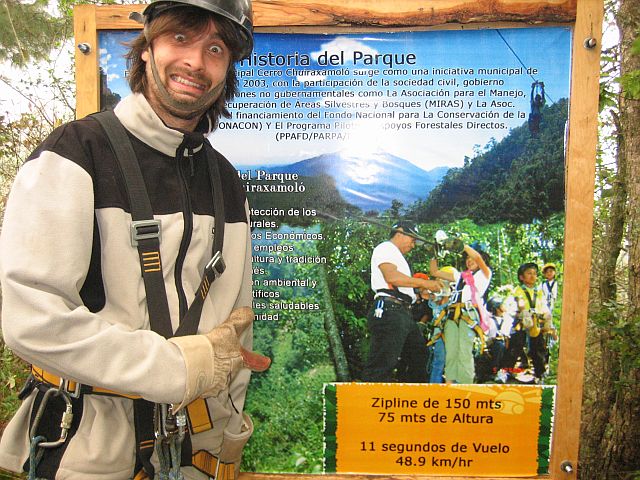 "Nur nicht loslassen!"
"Don't loose your grip!"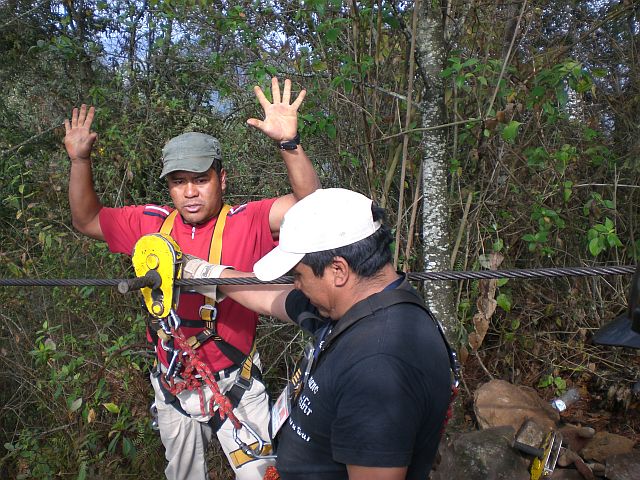 "Fatima" nimmts gelassen.
"Fatima" takes it easy.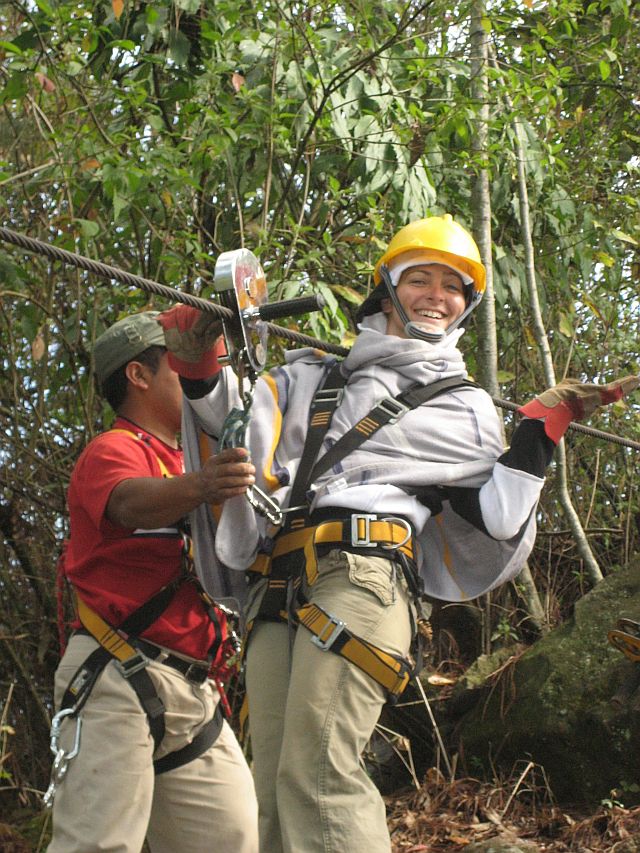 Au Backe, wenn das mal gut geht…
Good lord, if this is going to work out…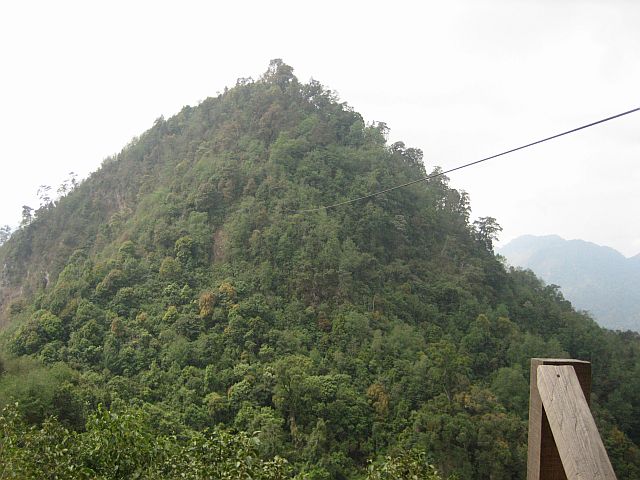 Leider gibts die Bilder nur ohne Ton…
Unfortunately the pictures come without sound…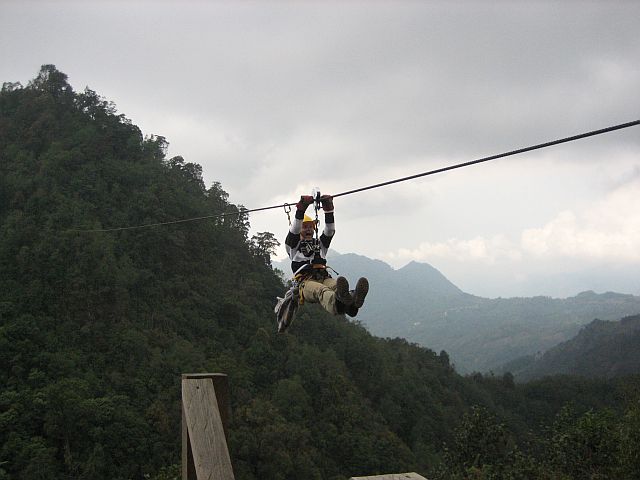 …alles in Deckung!
…incoming…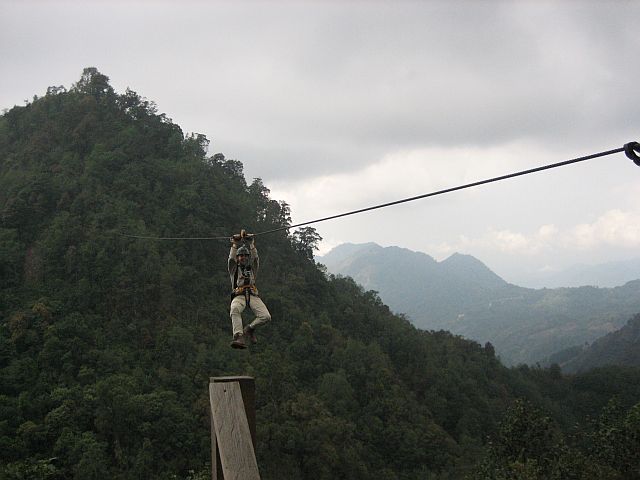 Das waere geschafft!!! Mit eingeklemmtem Schritt und weichen Knien. Nimmt mir bitte jemand sofort das Ding ab!
Mission accomplished!!! With a pinched crotch and weak knees. Can somebody please take this thing off of me, now!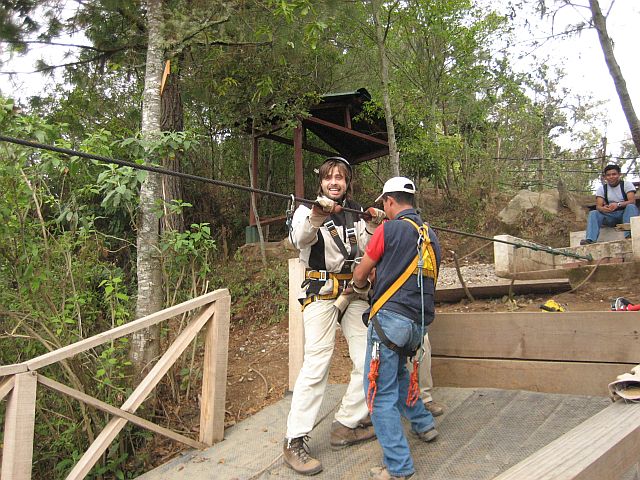 Aber damit nicht genug. Auf der Bergspitze geht es auch noch auf einen Turm, von dem man sich abseilen soll.
But not enough. On top of the mountain we get to climb a tower where we have to let ourselves down on a rope.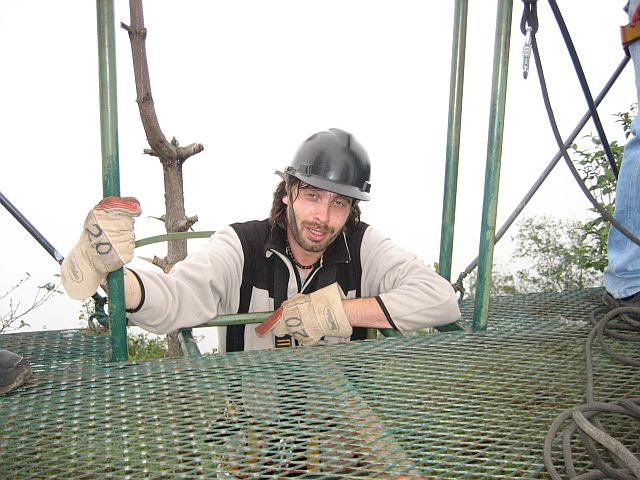 Zuviel ist zuviel. Alex bevorzugt dann doch wieder die Leiter.
Enough is enough. Alex prefers to take the ladder down.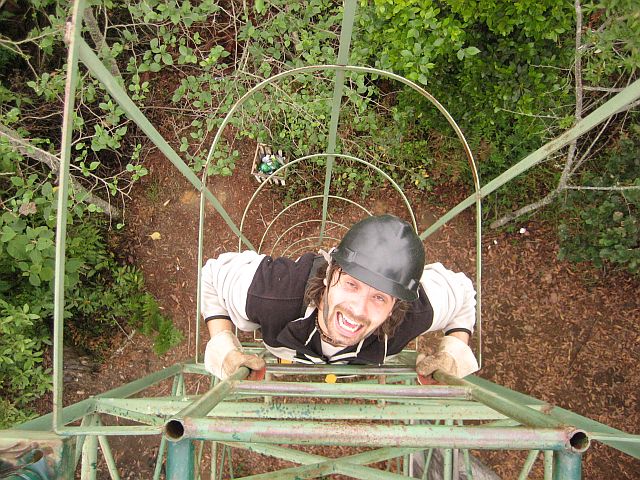 Viel Spass noch da oben…
Have fun guys…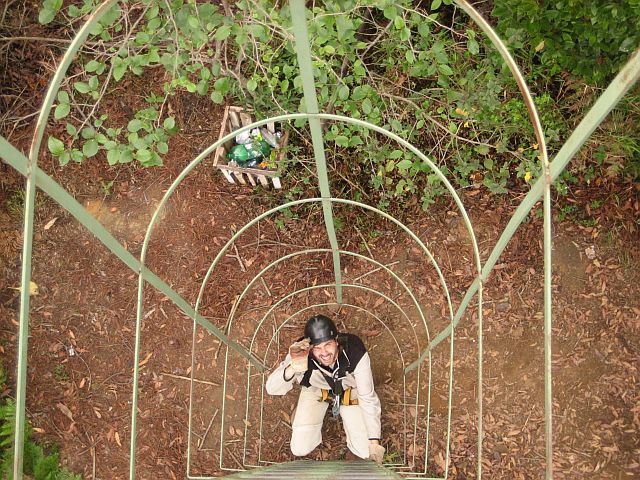 Mutige Frau Meyer…
Brave Mrs. Meyer…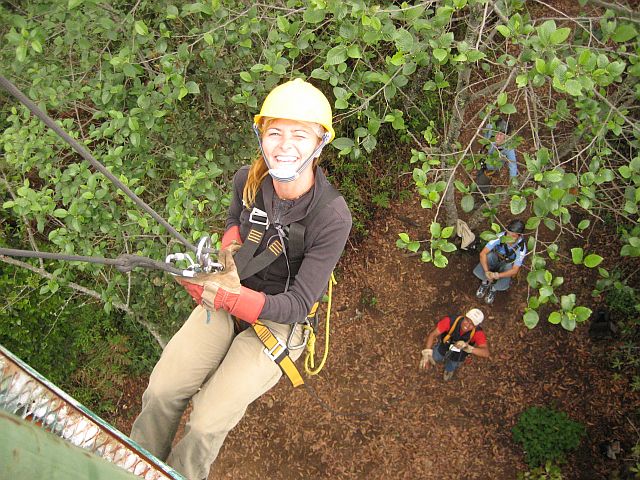 Zur Hoelle, das war mal ein richiger Spass!! Danke fuer die aufregende Tour mit der Cooperativa.
Hell, that was real fun!! Thanks for the exciting trip with the Cooperativa.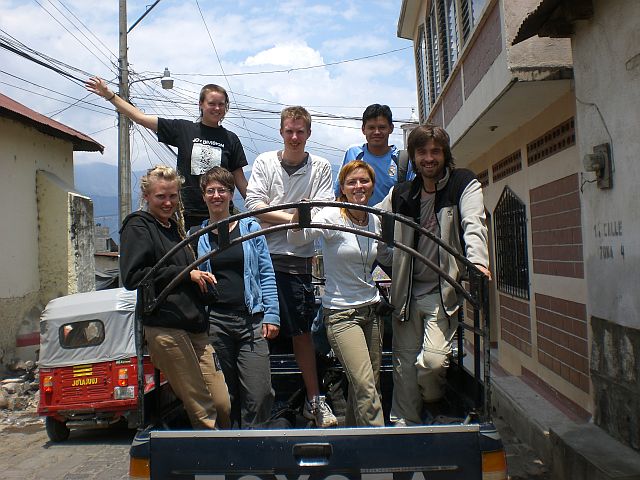 Die Woche war wiedermal viel zu kurz und leider muessen wir uns jetzt verabschieden. Auf dem Weg Richtung Sueden soll die naechste Station Monterrico am Pazifik sein – ganz im Sueden von Guatemala.
The week was too short as always and unfortunately we have to depart again. Since we're southward-bound our next destination will be Monterrico at the Pazific. In the very south of Guatemala.
Abschied nehmen von San Pedro faellt nicht leicht.
Saying goodbye to San Pedro ain't easy.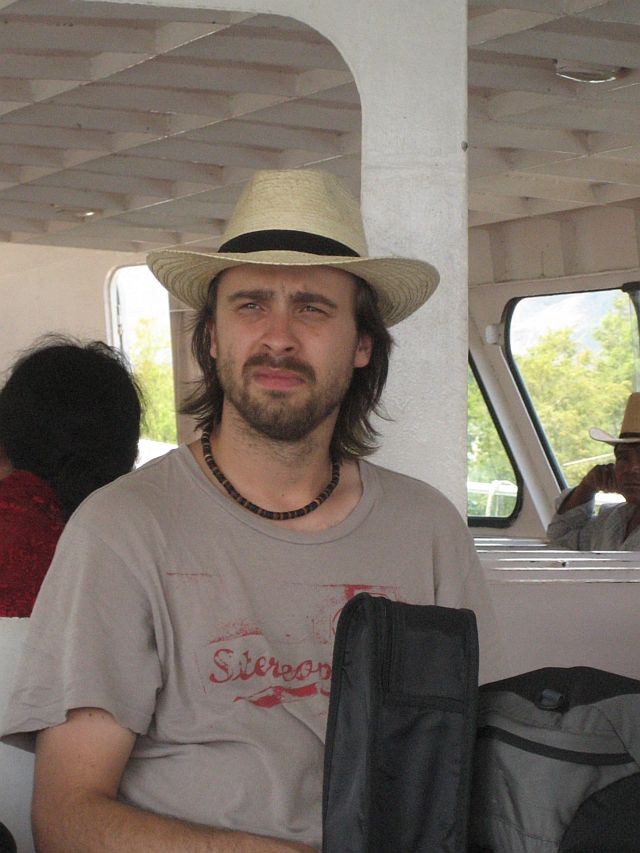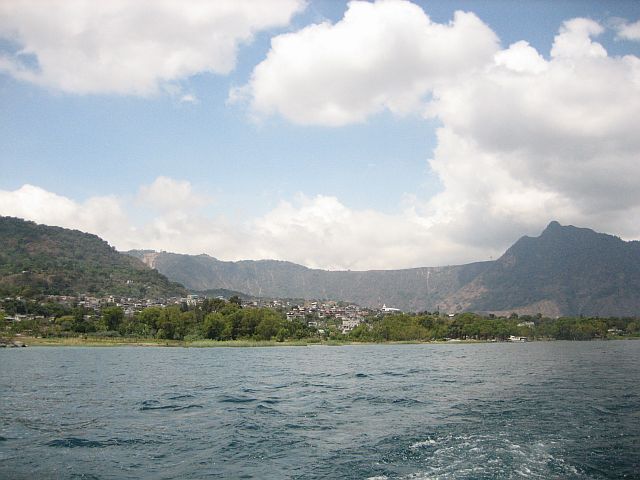 …uns weil das mit den Bergen bisher so toll geklappt hat, geht's zur Abwechslung nun endlich doch noch an den Strand.
…and since we did so well with the mountain tops we finally grant ourselves a little time at the beach at last.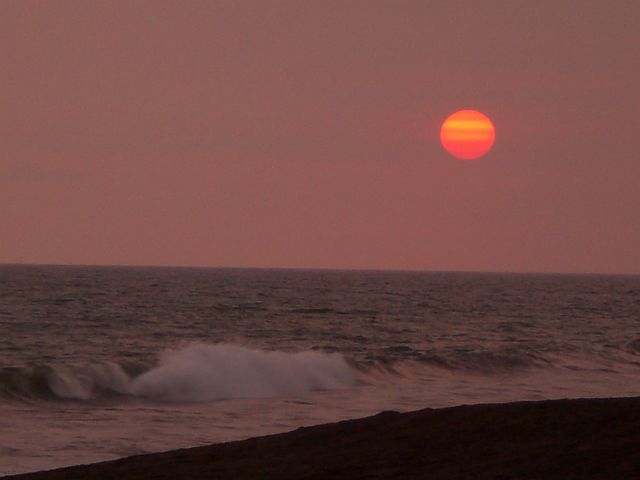 Goodbye Guatemala!